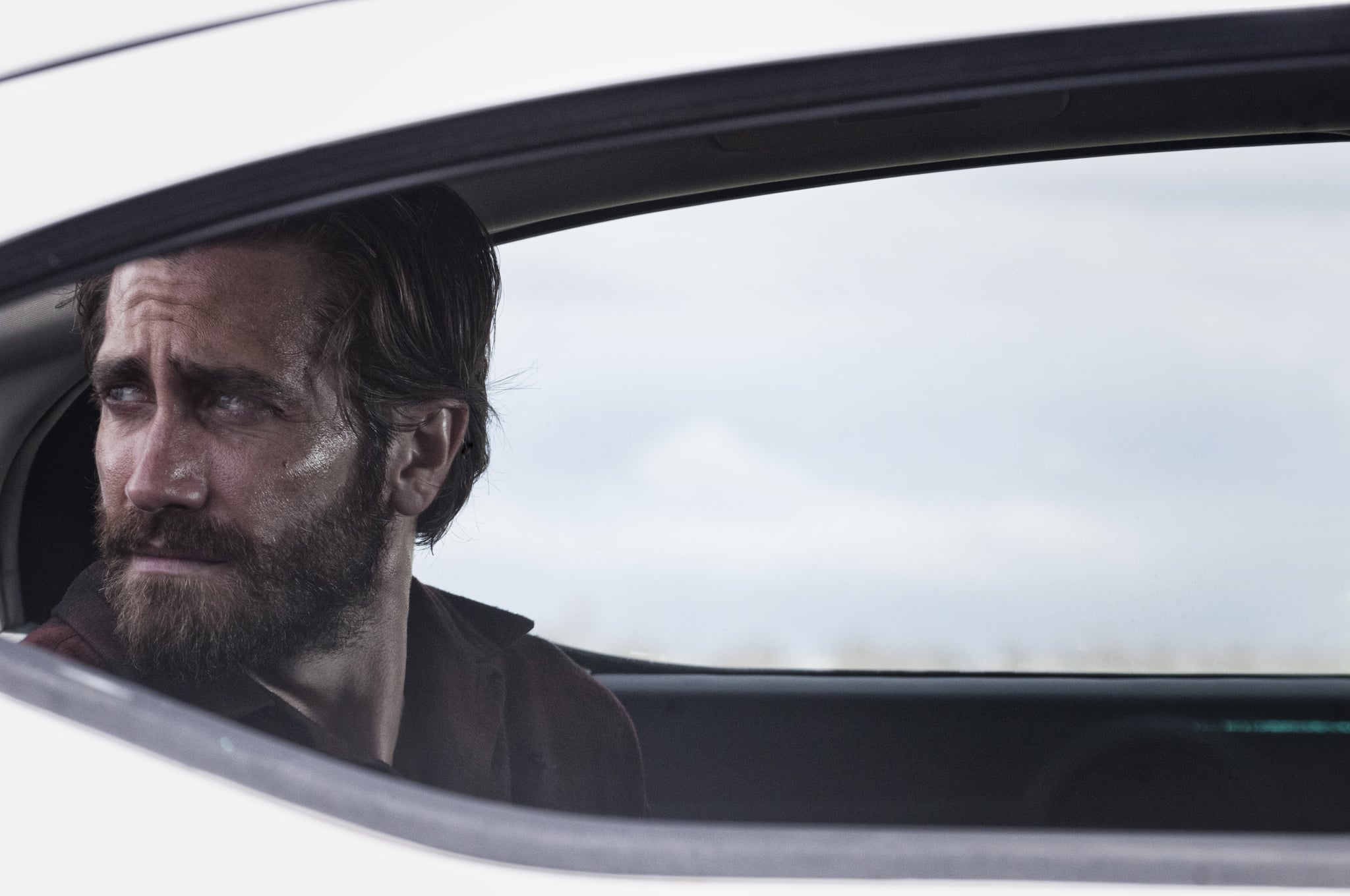 (Nocturnal Animals, (2016), Tom Ford. Image found at: http://www.popsugar.com/entertainment/Nudity-Nocturnal-Animals-42359316)
2016 will be looked back on in anguish - similarly to how Jake is looking above - and unsurprisingly so, a lot of bad shit went down and it seemed to come in waves toward the end of the year. However, there was definitely some good in 2016 and there was even some good in the bad - thriller movies were on the rise. Whether it be the because of the overall gloomy outlook of the year or simply coincidence, thriller movies were appearing thick and fast. The kind of dark cinema that has you wincing and writhing, sometimes you want to look away but
your gaze is at the mercy of suspense, tight within the clutches of a merciless director who loves to make you squirm. I love that kind of cinema, and here I'll touch upon some cinematic experiences from 2016 I feel you should surrender yourself to.
Firstly, an obvious choice and a surprisingly brilliant piece of cinema from fashion designer and director Tom Ford comes Nocturnal Animals. This film is very very different, neo-noir psychological thriller to be exact. Following a couple who had went their separate ways, Jake Gyllenhaal's character Edward Sheffield writes a novel and sends it to his unsuspecting ex-wife Susan Morrow (Amy Adams). What follows is a perfectly created second world of Susan's imagination spurred by the novel and her connection to its author, making for an interesting outcome as she seeks the true meaning behind his words.
It's very interesting that a book is what furthers the plot and having these two very separate but at the same time deeply connected narratives is not only well executed but thoroughly engrossing - like most good novels tend to be. This film made me uncomfortable in the cinema, not by using gore or cheap gimmicks, but by sheer excruciating tension and the fear of not having a clue where the plot was taking me. Nocturnal Animals includes an array of beautifully artsy scenes and transitions that were very very satisfying and very very Tom Ford-esque. The man is weird, and he has weird ideas and perhaps traditionally unpopular ones but it all comes together perfectly in this dark thriller. With the support of Michael Shannon and Aaron Taylor-Johnson this film includes some of the highest quality acting across the board that I'd seen all year from a complete cast. A film that leaves you with it constantly slipping its way into your thoughts for a while afterwards, I'd consider it a must watch.
(Green Room, (2016), Jeremy Saulnier. Image found at: http://theplaylist.net/review-jeremy-saulniers-exciting-splattery-funny-thriller-green-room-20160414/).
Secondly, and I confess, I put this film on the graveyard that is my 'to watch' list and forgot about it until there it was, a beautiful new addition to the 'recently added' section of Netflix. Released at the Cannes film festival in 2015, then for wider release in May of 2016 comes Green Room, written and directed by Jeremy Saulnier. The film follows a minor league metal band doing a road trip tour in the US which takes a shocking turn as the band accidentally witness a murder. Featuring the likes of the late Anton Yelchin, Imogen Poots and even Patrick Stewart as the terrifying neo-nazi you never knew you had to see him as.
The film opens and there's a sense of mild mystery, a "what's so great about this?" aspect, it's an average sounding metal band - not everyone's kind of music and certainly not the thing that attracted me to the film. It's within Green Room's difference however that it strives. After around ten minutes, you've been given some context and some character traits welcoming your judgement, and once these initial attachments or points of reference are made the tight grip of tension begins to coil around you. Green Room becomes a wildly interesting ride that slipped fairly under the radar and into 'to watch lists', but it's certainly not one to be ignored, providing a fierce thriller intensity with a classic isolated environment, one to watch.
(The Killing Joke, (2016), Sam Liu. Image found at: http://www.theverge.com/2016/4/4/11359778/batman-killing-joke-sneak-peek-teaser-trailer)
Now, some of you may see this inclusion and think oh it's an animated film, or oh it's just a comic book film, or even - shame on you - a kids film. Sam Liu's adaption of the classic Batman comic The Killing Joke is just as, if not more, dark and unsettling than Nolan's The Dark Knight (2008), exploring the origins and true identity of timeless villain The Joker.
Sadly, the first twenty minutes of this animated film aren't the best, it goes off the original comic book story and who knows why and if you haven't heard already includes a questionable sex scene that really didn't have to happen, but hey, they got an R-rating so I guess they got a bit carried away. This R-rating however allows them to explore even darker aspects of the joker than even Heath Ledger's was permitted. There are some truly disturbing sequences in The Killing Joke, very similar to Nocturnal Animals and Green Room, and I can't stress enough how good a film it is and if they ever make a live action version it would undoubtedly exceed the success of The Dark Knight. Mark Hamill reprises his haunting role as the clown king of crime and as always absolutely nails it, I strongly suggest you put aside any preconceptions because it's an animated film and give this a watch if you, like me, love thrillers.
The key change that has turned the thriller into quite possibly my favourite genre film is how close it balances certain horror aspects, they're so close to being horror films but with a stronger narrative. The tension is constantly present and in all of these three examples from last year it's really difficult not to be hooked and invested into the narrative. If you, like many of us, look back on 2016 with the not-so-best of feelings, I recommend you embrace the darkness and descend into some of the gripping thriller films that were released from it.
Liam Biddle