(Moonlight, 2017, Barry Jenkins. Image found at: http://video.vanityfair.com/watch/see-one-emotional-scenes-from-moonlight)
Juan: ...This old lady, she stopped me. She said...
[imitates old lady voice] "Running around, catching a lot of light". "In moonlight, black boys look blue". "You're blue". "That's what I'm gonna call you: 'Blue'."
[pause]
Little: Is your name 'Blue'?
Juan: [laughs] Nah.
[pause]
Juan: At some point, you gotta decide for yourself who you're going to be. Can't let nobody make that decision for you.
The 2017 Oscars produced a lot of memorable moments, beautiful speeches and triumphant wins but none more so than Barry Jenkins and the cast and crew of Moonlight. All eyes were keeping tabs on the La La Landslide that was widely predicted but announcement blunder or not, Moonlight still managed to steal the show even with the fact it had substantially less screenings in cinemas around the globe. If you haven't seen it yet, here's my spoiler free review and reasons you should experience this before it leaves the cinema.
Moonlight is a beautifully intimate and touching story about a young boy named Chiron, at three separate and very crucial stages in his life, portrayed by Alex R. Hibbert, Ashton Sanders and Trevante Rhodes respectively. Jenkins allows the audience to enter into Chiron's life during his early childhood and see him progress into a man, struggling against society as he attempts to understand himself. A long with this, Chiron is also dealing with his drug-addicted single mother and various complications fitting in at school and within his community.
(Moonlight, 2017, Barry Jenkins. Image found at:https://mrmoviefilmblog.com/2017/01/31/moonlight-2016/)
The intimacy that Jenkins creates between audience and character is truly astounding in this film, I can't recall a film from recent memory that has made me quite so invested in the life of a main character. Credit to the camera-work especially, there are several scenes where you forget you're sat in a cinema because of fluent transition or perfectly executed tracking shots that really match with what's on-screen. The entire art direction is sublime, with a fairly ever-present theme within shots of a blue/pink-purple contrast - linking with the moonlight theme and promotional posters - that paints scenes with such an entrancing aura.
One thing not be overlooked is the performances of the cast that surrounds Chiron throughout the story. Boasting prominent names such as Naomie Harris (Pirates of the Caribbean, Skyfall), Janelle Monáe (Hidden Figures) and not least Mahershala Ali (The Hunger Games, Luke Cage) who took home Best Supporting Actor at the 2017 Oscars for his role as Juan. Ali is only on-screen for a short period of time considering his achievement, but it just shows how truly pivotal his part is to the story, the life of Chiron and an absolute credit to Ali's acting ability The supporting cast of Moonlight cement the story and the emotional impact they affect Chiron's life with is crucial to the films success.
Moonlight explores love, hate and identity through a uniquely different lens than anything I've seen previously and as much as I love La La Land, I'm really glad Moonlight took Best Picture at the 2017 Oscars. I hope this paves the way for more recognition of black culture and cinema across the film arts awards just as we saw at the 2017 Oscar awards.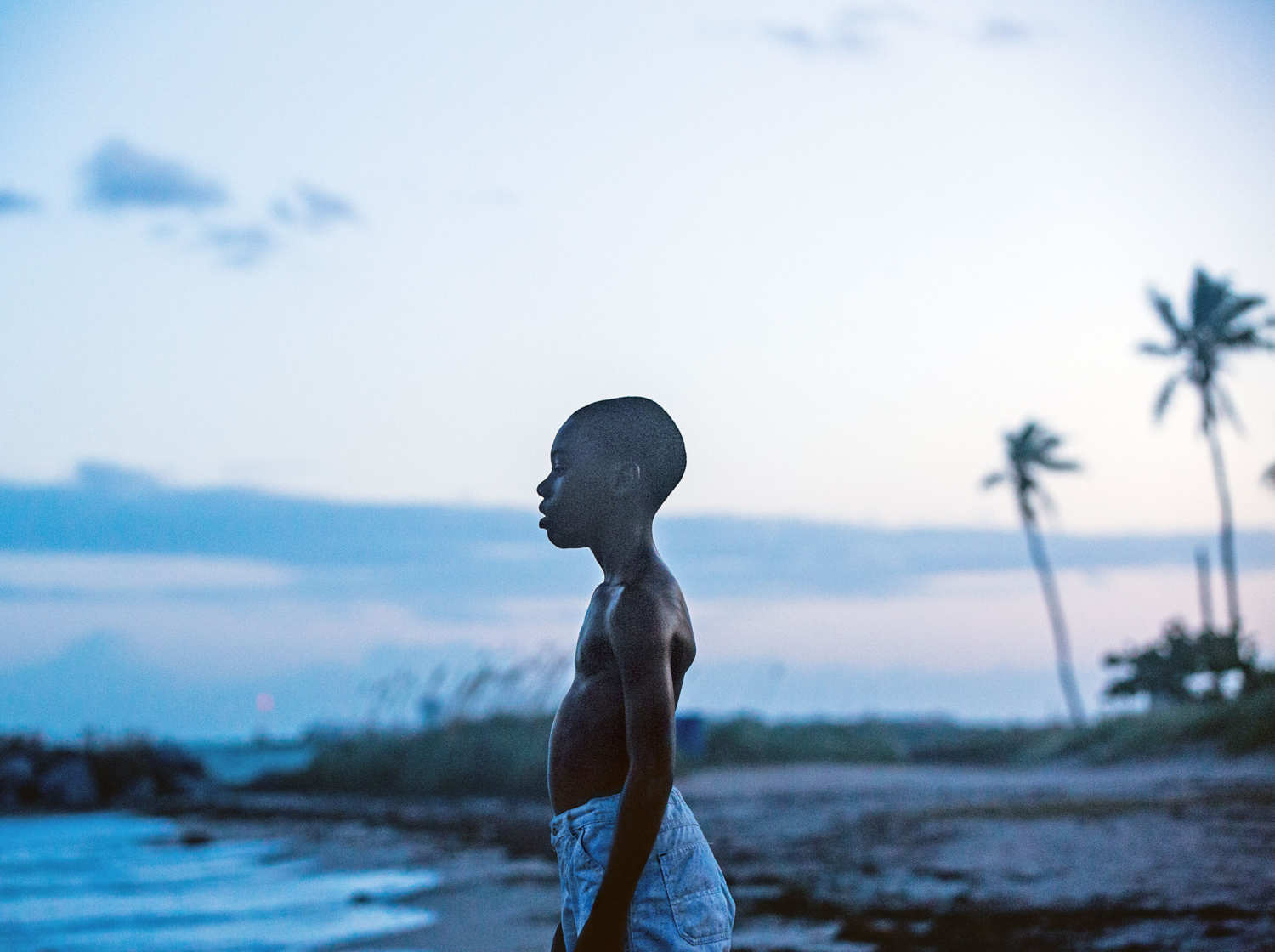 (Moonlight, 2017, Barry Jenkins. Image found at: http://www.vulture.com/2016/10/moonlight-movie-review-barry-jenkins.html)
Liam Biddle